Taking technological innovation and management change as the inexhaustible impetus to promote sustainable development
Achieve-Tech Packaging Technology takes technological innovation and management change as the inexhaustible driving force to promote sustainable development, and takes the establishment of a resource-saving and
environment-friendly society
as the fundamental focus of promoting sustainable development. By developing and providing socially beneficial and environmentally friendly products on the one hand, and reflecting the concept of corporate sustainability through fairness, sustainability, and common principles in daily production and management activities on the other hand, we assume corporate responsibility for the community, upstream and downstream of the supply chain, consumers and the environment, and we apply for sustainability assessment to ECOVADIS every year, get rating based on the four factors including Environment, Labor and Human Rights, Business Ethics and Sustainable Sourcing.
Shanghai Achieve-Tech Environmental Management System
Shanghai Achieve-Tech establishes environmental management organization and system, and carries out environmental management around the requirements of environmental policy, and always integrates sustainable development into the whole business layout and product design of the company. We control all kinds of pollutants in all processes, products and production activities within the scope of relevant requirements, and at the same time implement the same policy in the whole supply chain system, requiring suppliers to work together to establish the green management of the whole industry chain and undertake the corresponding social responsibility.
Environmental Management Policy
Compliance with law, Energy saving, Pollution prevention, Sustainable development
Compliance with law: All business activities are based on compliance with applicable laws, regulations and other requirements related to the company's environmental factors.Energy saving: Use energy and resources in a planned and reasonable way, reduce waste of natural resources and reduce costs. Pollution prevention: When providing products and services, reduce the generation of waste and emissions, protect the living environment and reduce earth pollution. Sustainable development: Identify improvement opportunities, implement improvement measures, and maintain a sustainable and harmonious development of the management system and society.
Follow the 3R rules
REDUCE

Use as few raw materials and energy as possible to achieve production and consumption objectives. In order to reduce the consumption of resources and energy and improve environmental pollution, we advocate compact, simple and practical packaging to avoid waste.

REUSE

It is required that the products and packaging produced can be reused. In the process of product design and production, the producer shall discard the disposable use and make the product durable and reusable as far as possible.

RECYCLE

After completing the use function, the product can be turned into a usable resource again. At the same time, it is also required that the leftover materials, intermediate materials and other materials produced in the production process can also be returned to the production process or used separately.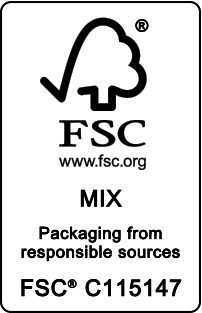 Choose FSC® certified products
Use FSC® forest certified products to support forest management and protect the natural environment.